Description: Cookies are a tool used by web servers to store and retrieve information about their visitors. It is nothing more than a text file that some servers ask our browser to write to our hard drive, with information about what we have been doing on their pages.
They have an expiry date, which can range from the duration of the session to a specified future date, after which they cease to be operative. www.grupo-milan.com uses cookies to facilitate browsing of its Portal and to obtain greater efficiency and personalisation of the services offered to Users.
The cookies used on www.grupo-milan.com are only associated with an anonymous User and their computer, do not provide references that allow the name and surname of the User to be deduced and cannot read data from the User's hard drive or include viruses in their texts. Likewise, www.grupo-milan.com cannot read the cookies implanted in the User's hard disk from other servers.
The user can freely decide whether or not to place the cookies used on www.grupo-milan.com on their hard drive. In this sense, the user can configure their browser to accept or reject all cookies by default or to receive a warning on screen when each cookie is received and decide whether or not to place them on their hard drive at that time.
I suggest you consult the help section of your browser to find out how to change the configuration you are currently using. Even if the User configures his/her browser to reject all cookies or expressly rejects the cookies from www.grupo-milan.com, he/she will be able to browse the Portal with the only drawback of not being able to enjoy the functionalities of the Portal that require the installation of any of them.
In any case, the User may delete the www.grupo-milan.com cookies implanted on their hard drive at any time, following the procedure established in the help section of their browser.
According to the terms included in article 22.2 of Law 34/2002 on Information Society Services and Electronic Commerce, if you continue browsing, you will be giving your consent to the use of the cookies detailed below.
The cookies on this website help to:
Make this website work properly
Save you having to log in each time you visit this site
Remember your settings during and between visits
Allow you to view videos
Improve the speed / security of the site
Allow you to share pages with social networks
Continuously improve this website
Show you adverts based on your browsing habits
We will never use cookies to:
Collect personally identifiable information (without your express permission)
Collect sensitive information (without your express permission)
Share personally identifiable information with third parties
A cookie is an information file that the server of this website sends to the device (computer, smartphone, tablet, etc.) of the person accessing the page in order to store and retrieve information about the browsing done from that device.
www.grupo-milan.com uses various types of cookies (technical and analytical) solely for the purpose of improving user navigation on the website, without any advertising or similar purpose, for the analysis and preparation of statistics of the navigation that the USER performs on the website.
Technical Cookies: These are those that allow the USER to browse the website and use the different options or services that exist on it such as, for example, controlling traffic and data communication, identifying the session, accessing restricted access parts, remembering the elements that make up an order, carrying out the purchase process of an order, making the application for registration or participation in an event, using security elements during browsing, storing content for the broadcasting of videos or sound or sharing content through social networks.
Google Analytics cookies: These are third-party (Google Inc.) analysis cookies that allow the monitoring and analysis of the behaviour of the USERS of the websites to which they are linked. The information collected through this type of cookies is used to measure the activity of the websites, application or platform and to create browsing profiles of the USERS of these sites, applications and platforms, in order to introduce improvements based on the analysis of the data on the use made by the USERS of the service.
Google Analytics stores cookies on servers located in the United States and undertakes not to share it with third parties, except in cases where it is necessary for the operation of the system or where the law requires it to do so. According to Google, it does not store the USER's IP address.
More information about Google Analytics in the following links:
www.google.com/analytics/ and http://www.google.com/intl/es/policies/privacy/
If you would like information on how Google uses cookies, we attach this other link: https://developers.google.com/analytics/devguides/collection/analyticsjs/cookie-usage?hl=es&csw=1).
Likewise, third party cookies are:
Those generated by analysis services, specifically, Google Analytics to help the website analyse the use made by users of the website and improve its usability, but in no case are they associated with data that could identify the user.
Google Analytics is a web analytics service provided by Google, Inc. a Delaware company whose main office is at 1600 Amphitheatre Parkway, Mountain View (California), CA 94043, United States ("Google").
The user can consult here the type of cookies used by Google. Google+ and Google Maps cookies, as set out on their page on what type of cookies they use.
WordPress:com is a user of the platform for supplying and hosting WordPress blogs, owned by the American company Automattic, Inc. For these purposes, the use of such cookies by systems are never under the control or management of the responsible for the web, they can change their function at any time, and enter new cookies.
These cookies are also not of any benefit to the operator of this website. Automattic, Inc. also uses other cookies in order to help identify and track visitors to the WordPress sites, their use of the Automattic website and their access preferences, as described in the "Cookies" section of its privacy policy.
You may – at any time – choose which cookies you want to operate on this website by clicking here:
How to disable cookies?
Chrome, from: http://support.google.com/chrome/bin/answer.py?hl=es&answer=95647
Explorer, from: http://windows.microsoft.com/es-es/windows7/how-to-manage-cookies-in-internet-explorer-9
Firefox, from: http://support.mozilla.org/es/kb/habilitar-y-deshabilitar-cookies-que-los-sitios-we
Safari, from: http://support.apple.com/kb/ph5042
Opera, from: http://help.opera.com/Windows/11.50/es-ES/cookies.html
– There are third-party tools available online that allow users to detect cookies on each website they visit and manage their deactivation.
Cookies installed by this website
PHPSESSID.
Duration: 2 years
Purpose: Third-party Google Analytics cookie: Allows analysis of web traffic and navigation statistics. More information.
viewed_cookie_policy
Duration: 2 years
Purpose: Own Cookie that remembers if the visitor has accepted/closed Cookie Info bar.
__ut__utma, __utmb, __utmc, __utmz
Duration: 2 years
Purpose: Third-party Google Analytics cookie: Allows to analyse web traffic and obtain browsing statistics. More information.
__ga
Duration: 2 years
Purpose: Third-party Google Analytics cookie: Allows to differentiate and distinguish between the different tracking objects created in the session. More information.
ac_enable_tracking
Duration: Expires at the end of the session
Purpose: Cookie used by the Active Campaign email marketing tool to track website visits.
fr
Duration: Expires at the end of the session
Purpose: This is Facebook's main advertising cookie. It is used to
deliver, analyse and improve the relevance of ads. Further information
Neither this website nor its legal representatives are responsible for the content or the veracity of the privacy policies of the third parties mentioned in this cookie policy.
Web browsers are the tools responsible for storing cookies and from these browsers you must exercise your right to delete or disable them. Neither this website nor its legal representatives can guarantee the correct or incorrect handling of cookies by the aforementioned browsers.
In some cases it is necessary to install cookies so that the browser does not forget your decision not to accept them.
Acceptance of this privacy policy implies that the user has been clearly and fully informed about the use of data storage and retrieval devices (cookies) and that www.grupo-milan.com has the user's consent for the use of cookies as established in article 22 of Law 34/2002, of 11 July, on Information Society Services and Electronic Commerce (LSSI-CE).
If you have any doubts or queries about this cookies policy, please do not hesitate to contact us at the following e-mail address: info@grupo-milan.com
Policy revised as of 15 March 2023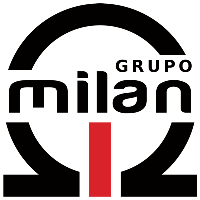 Parque Empresarial, C. Germán Bernácer, 22, 03203 Elx, Alicante